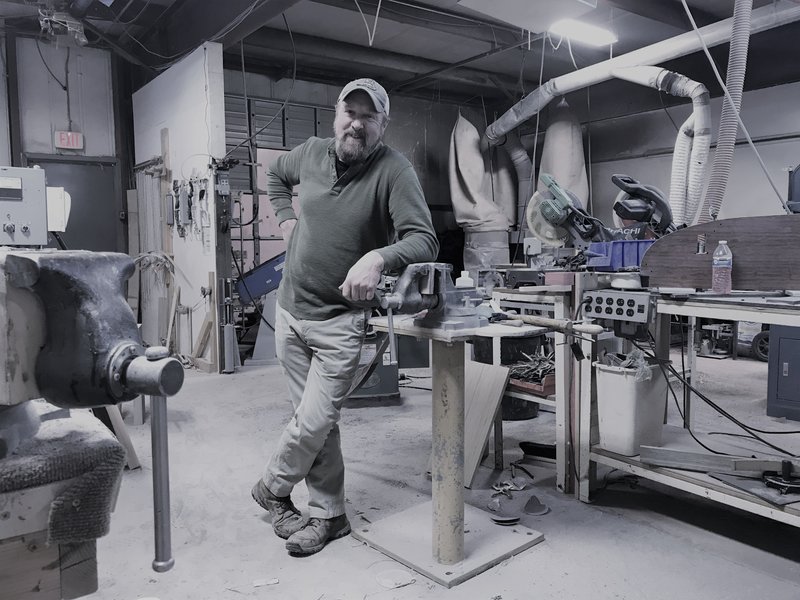 The Legacy
Old Master Crafters first opened its doors in 1955 in Waukegan, Illinois, by Robert S. John better known as "Pop John". Interested in the bow making process, he quickly realized the need for consistently ground lamination's, thus leading him to designing and building one of a kind precision grinders. It wasn't long before Bowyers and Archery manufacturers worldwide found the quality of his products essential to the regularity of their production.
Pop John was a shop teacher at the high school and Albert Girardi was a student of his who shared the same love of archery and bow building. Albert worked for OMC after school and learned everything he could about these machines that produced these high quality lamination's. Albert worked alongside of Pop John helping to grow the business which turned into his full time job. Albert's son, John, followed the footsteps of his father into the successful business, when Pop John passed away, Albert Girardi took over the company. This period of Old Master Crafters saw a growth in supplying all the large archery companies with lamination's, including Hoyt, Bear, Black widow, Jennings, and the list goes on. When the senior Girardi passed on, John Girardi took over the helm and continued the legacy established by the two previous owners.

After the sudden passing of John Girardi on Feduary 4th 2015, a long time friend and customer Jim Belcher was approached by John's family in hopes that he would carry on the Tradition.
Fast forward to today, I did take over Old Master Crafters. Thriving off the foundation of the past mixed with my experience we still bring you the same quality and consistency as ever before.
It's all about carrying on the Legacy!